For the totally crazy, die-hard workout chick...
we got something to make you really sweat...... Every Saturday @ 8:30am Call to reserve your spot!

Test your physical and mental toughness in this most rigorous bootcamp workout for women. Yes, you will sweat...you will burn calories... you will challenge yourself... you may even cry. Scared? You should be, and you're gonna love every second of it.So get ready and try one of Mari's ultimate workouts!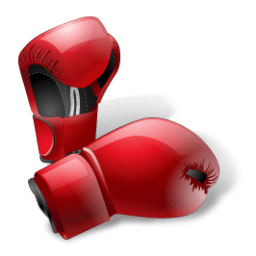 BOXING
Kicking and punching techniques and combinations are the focus of this 50 minute workout. You will burn calories, tone your entire body, and challenge the fighter within! Bring on the fight!
Bring your own gloves!
"More is not better - better is better."
One of the best ways to lose weight without losing muscle in a very short period of time is a training routine called TABATA. The Tabata training protocol is very simple but very intense. The training time is only 4 minutes, but don't be fooled. This will be the most challenging 4 minutes of any training routine. Tabata exercises will be incorporated with HITT (high intensity interval training) exercises resulting in an explosive metabolic boost for 50 minutes.
50 minutes of "military style" training! Bootcamp will be held both indoors and outside. Test your strength and cardiovascular endurance with a combination of plyometrics, running, jumping, and body-weighted exercises to name just a few. We will be using the boxing and Tabata training styles as well!
Non-Members Are Welcome
Meet & Contact your BootCamp Trainer: Maribeth@momentumfit.com e
Pricing: $15 / session for members (additional charge for non-members)
Minimum of 3 people. Sign up at member services today!
Maribeth's love for fitness drove her to pursue a career away from industrial engineering into the health & fitness field. Since joining Momentum in May of 2001, she has worked hard to excel as a Personal Trainer. She enjoys motivating and training all levels of fitness but thrives in working with those women who wish to sweat and work hard. As boxing/kickboxing training being one of her specialties, she may combine into her clients' workouts this discipline to allow them to relieve stress and gain results.
Maribeth also leads the Mind & Body Boot camp - a group training program for those who are looking for an ultra-intense, out-of-the-box type of workout that expands the walls of Momentum training throughout the Hampden area. She wishes to share her passion with others who are looking for motivation and an extra push for successful results.
Education:

Graduate of Penn State University with a BS in Industrial Engineering
2009 #1 Fitness Trainer by the Carlisle Sentinel readers poll
American Council on Exercise Certified Personal Trainer with experience in one-on-one nutritional counseling
Certified TRX, Body Pump, Body Attack & RPM instructor
Kettle bell Certificated
TABATA bootcamp Certified
Specialty in hardcore training